Bridging the gap between the automated today and the fully autonomous tomorrow!

We deliver Vision-AI-enabled on-the-edge solutions for your Autonomous Mobile Robotics  
Navigate – Collaborate – Handle, Inspect & Monitor 
AIIM is a solution provider for cutting-edge scene understanding software that enables OEMs to build their next generation of mobile robotics that are more adaptive; easier and faster to deploy and repurpose through a better understanding of dynamically changing environments without the need for dedicated and well-defined infrastructure.  
Our solutions seamlessly integrate into your existing navigation stack or as a stand-alone solution to expand the operating envelope of your offering; enabling new use cases (e.g. trailer loading/unloading).   
We combine cutting-edge AI and computer vision technology derived from the automotive industry with deep engineering expertise and creativity to develop simple and pragmatic solutions to complex problems. We efficiently utilize our capability building blocks, combining them into a solution ready to be integrated into your mobile robotics platform. Bridging the gap from task completion and decision making based on predefined heuristics towards problem-solving, learning, and adapting to dynamic environments all integrated on-the-edge of your autonomous mobile robotics.
Product capabilities
capabilities catalogue
Solutions
customer solutions based on our product capabilities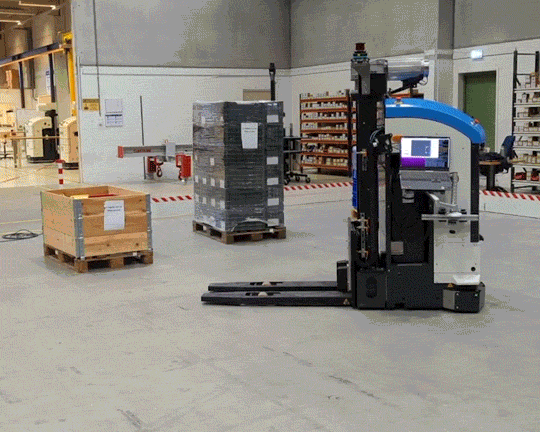 Vision AI-enabled Natural Material Handling
In collaboration with Oceaneering Mobile Robotics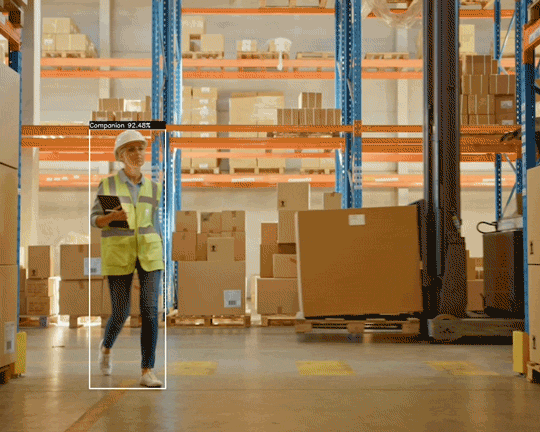 Learn more about our
Vision AI-enabled Advanced Scene Understanding
In collaboration with F3 Design / Nipper
Services
We believe in staying fluid and flexible in our approach and solutions
Sensor and Processing Unit
We help and make recommendations on a reference design that will ensure our optimized product capabilities can be delivered and deployed in a solution best suited for your business goals.
Implementation
We bring the best team together to structure, execute and deliver solutions based on our ready-made standardized product capabilities. 
Expertise
AIIM experts evaluate your use case and requirements and advise you on a solution best for your product.
Collaboration

Our team works with you and other relevant partners to uncover, feasible, customized solutions
Manage
AIIM maintains post-implementation and guides any necessary adjustments to ensure qualitative results. 
Our team has proven experience in dataset management (e.g. Anonymization, Labeling, and re-training AI models) to calibrate and optimize in the target environment of your customers.
About us
Located within the heart of the Brainport Region Eindhoven, we are an innovative and agile B2B software company, which was established early 2019 out of a spin-off of the Eindhoven University of Technology. Specifically, the Mobile Perception Systems Lab lead by Dr. Gijs Dubbelman. We develop a toolbox of product capabilities that allows us to quickly and effectively solve problems and enhance the autonomy of your autonomous mobile robotics. We're extensively using AI/Deep Learning, Computer Vision, 3D Localization, and Sensor Fusion technologies.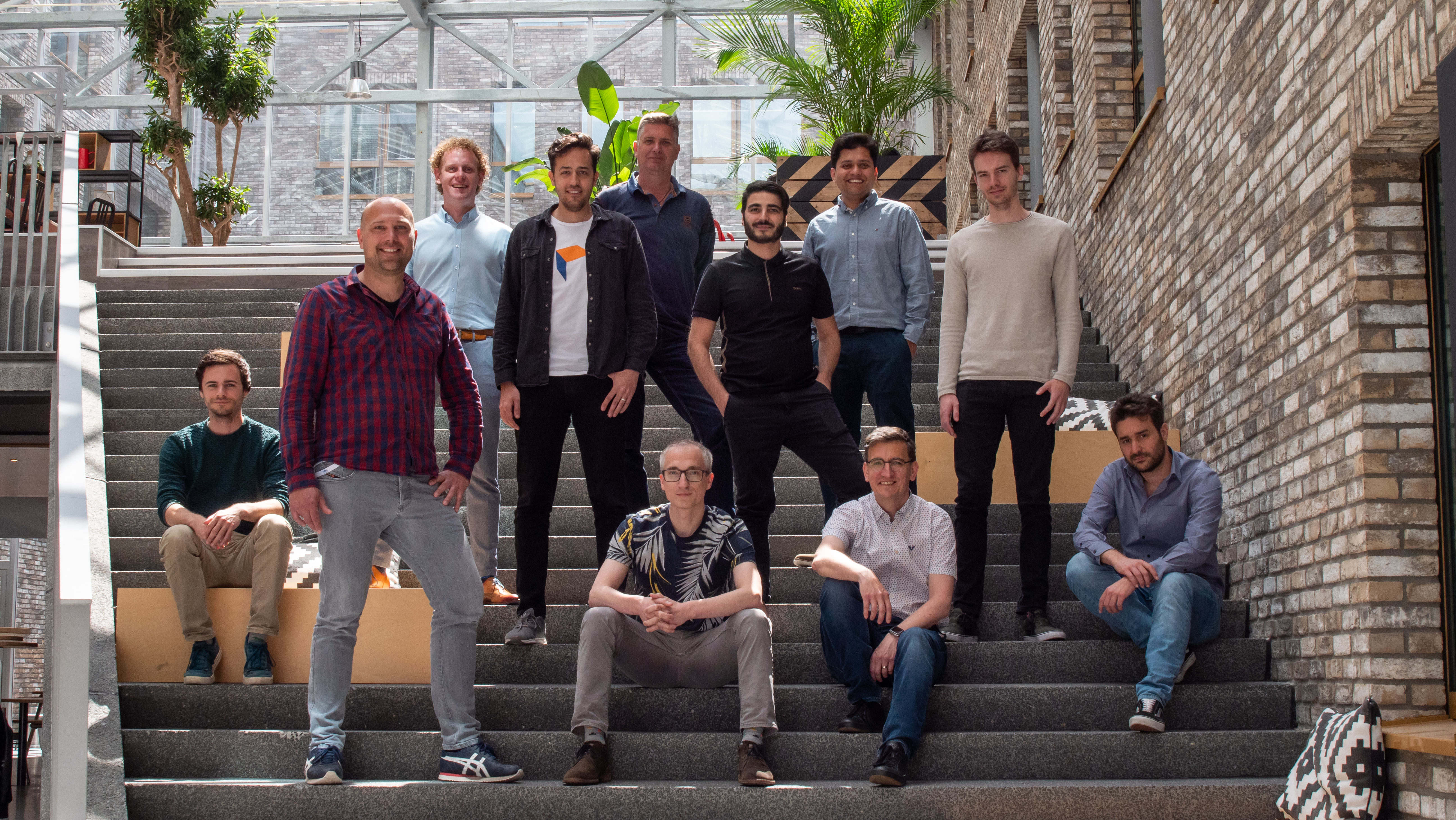 We are driven. And love a good challenge
No two business challenges are alike. We believe that every solution needs a unique approach, with a unique team of thinkers and doers. We have brought together a diverse group of people, all eager to redefine the possibilities that AI has to offer.
AIIM has a unique collaboration with this leading European university that focuses in engineering and technology. This partnership enables us to stay current and flexible in our process and offerings.
We deliver and deploy customer solutions quickly and effectively by making use of our standardized product capabilities. A solution is composed of one or multiple product capabilities and tailored to the requirements of our customer. 
Our solutions seamlessly integrate into your existing navigation stack or as a stand-alone solution into your AMR system.